Please visit the MCSD website for details about potential school re-opening!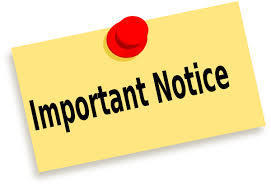 Hotspots available to checkout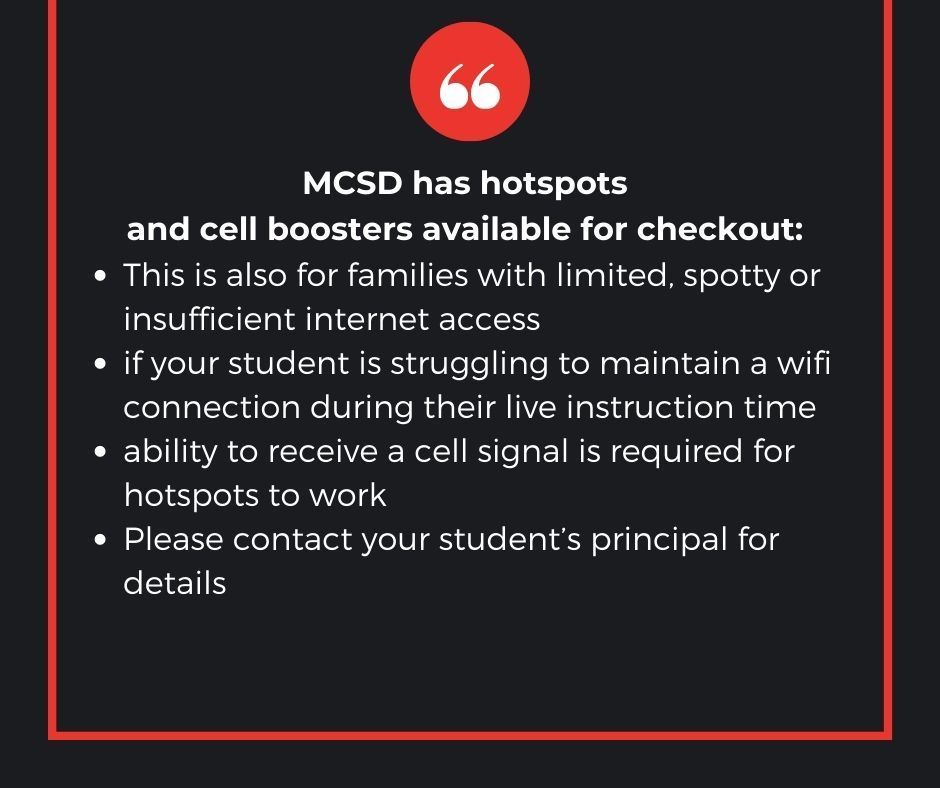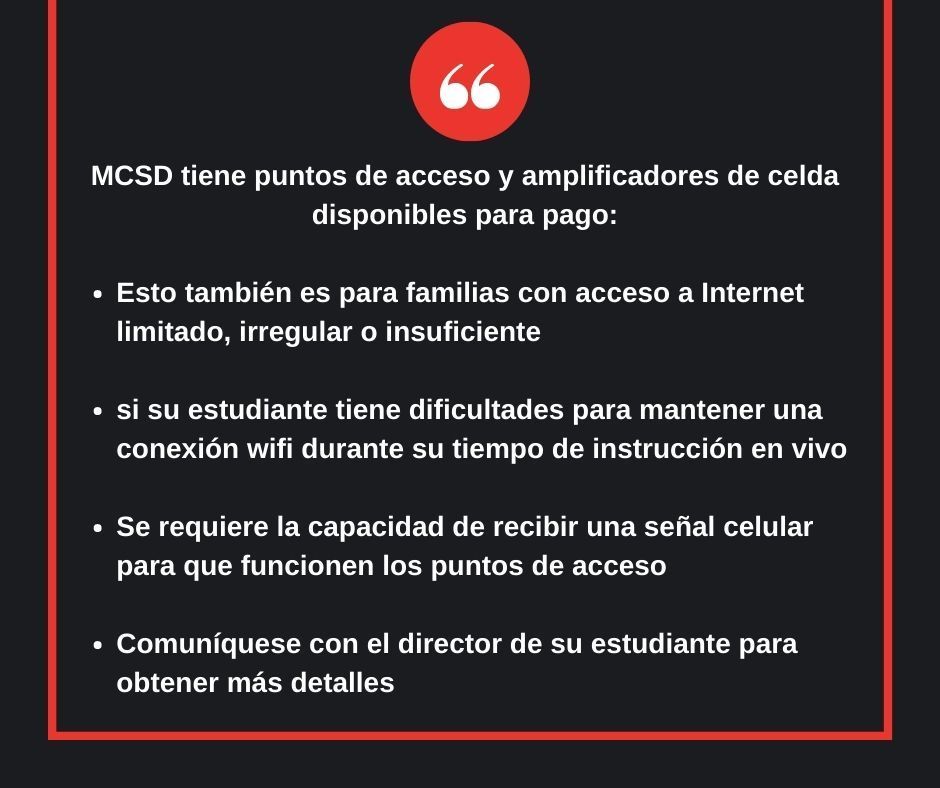 NO school for students tomorrow, Friday October 2nd. Staff will be working in the building and lunches will be available on regularly scheduled meal routes or at kitchen door pickup from 9-11 am.


Ag Leadership students spent the morning filling backpacks for families in our community. The backpack program, facilitated by Agricultural Sciences teacher Beth Dickenson, supplies families of school-age children with food supplements for the weekends. Each bag contains food for breakfast, lunch and snacks, including fruits and vegetables, similar to what they would receive through their school day. Peggy Doherty, CARE advocate for our local schools, helps distribute backpacks or they can be picked up at the Ag building each Thursday. If interested in signing up your family to receive a backpack, please contact Mrs. Dickenson or Peggy Doherty at Heppner High.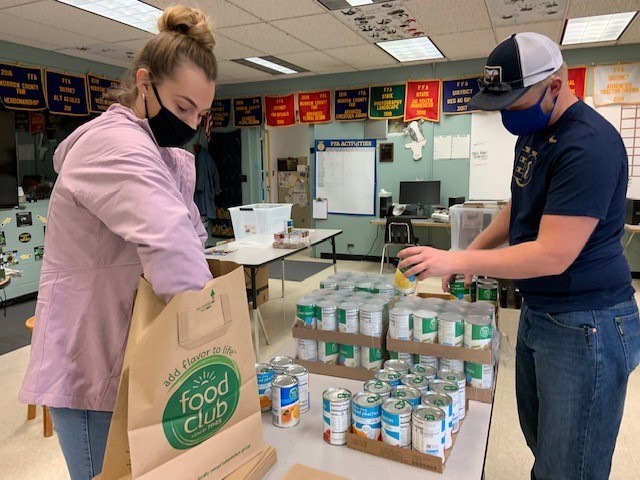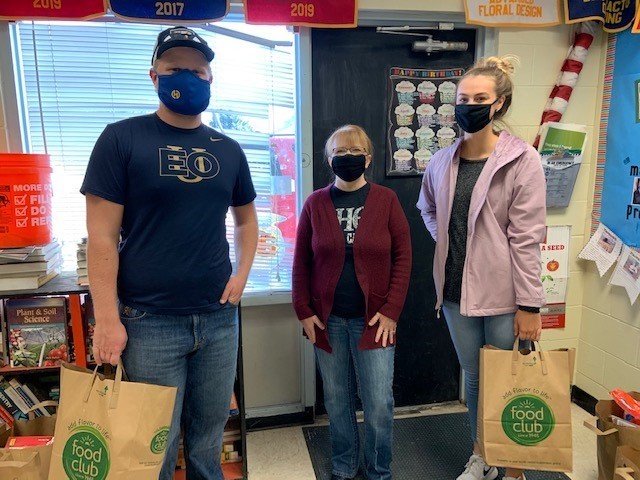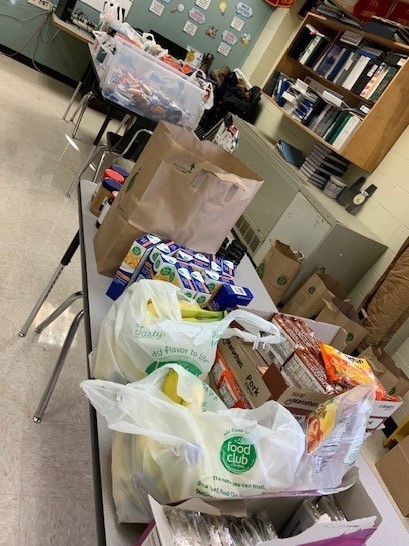 "September is National Suicide Prevention Month. All month, mental health advocates, prevention organizations, survivors, allies, and community members unite to promote suicide prevention awareness. It's a time to remember those affected by suicide, to raise awareness, and to focus efforts on directing treatment to those who need it most." If you or someone you know is thinking about suicide and needs emotional support, the following resources are available: Lifeline network – 1.800.273.TALK provides 24/7 support, suicidepreventionlifeline.org Oregon Youthline – 1.877.968.8491, or Text teen2teen to 839863. OregonYouthLine.org We can all help #PreventSuicide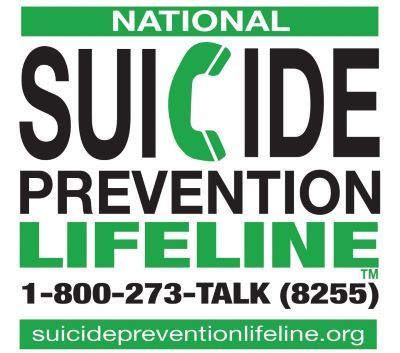 Juniors and Seniors finish out our 2nd week of Limited In Person Instruction today. LIPI is a great opportunity to discuss post-graduation goals, resume' building and additional educational resources with students.

Another great morning of LIPI with our Juniors and Seniors! We appreciate the opportunity to interact with our students and offer additional support during their Comprehensive Distance Learning.

9th & 10th graders in the building today for their Limited In Person Instruction. Great to see their smiling (masked) faces :)

Our first Limited In Person Instruction (LIPI) with the 7th & 8th graders was a success!

Limited In Person Instruction at HJSHS will begin on Monday, September 14, 2020. Please check your email for more information. Have a great weekend!

Limited In-Person Instruction Update


Meal routes will begin again Tuesday September 9th in all communities. We are excited to share that we will be continuing the breakfast and lunch meal deliveries each school day! Students will also have the option of going to their nearest school to pick-up grab and go meals between 9:00 and 11:00. Meals can be picked up at the door closest to the kitchen.
https://www.morrow.k12.or.us/page/food-services

As school is getting ready to start we would like to remind everyone to wear masks when required.

LAST CALL on signing up for the 1st cohort of limited in-person participation - requests are due Monday Sept. 7th! If you need bus transportation please call your building directly (this applies only for normal bus routes).
https://forms.gle/Z6h6oZcyreh8LzzdA

If you haven't yet, please call your local health clinic and schedule your Well Care Visit - this covers sports physicals!

Chromebook Checkout Details

Check out Morrow Virtual Academy options: